About Us
Our company was established in 2004 and operates in the field of import, export, wholesale and marketing of double glazing chemicals and double glazing profiles, keeping the understanding of quality service in the foreground.
Thiokol (poly sulfide), butyl, desiccant (slikajel), aluminum profile, aluminum butyl profile, aluminum decorative profile, glass door accessories, glazier hand tools, glass machines, clips, grille rubber, cork etc. We have all kinds of double glazing materials needed with our rich brand options. Our priority is customer satisfaction, quality materials and timely delivery with our reasonable price policy in our domestic and international sales.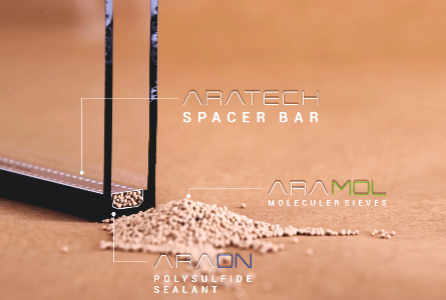 QUALITY
Our products are produced in accordance with world standards
CONFIDENTAL
All Our Products Have Passed Quality Control Tests and Certified
GUARANTEE
All of our products are under the Abg Group Guarantee.
SUSTAINABLE
As in the past, we will continue to serve you in all conditions in the future.